James & The Giant Peach Gallery
Bingham Musical Theatre Company were thrilled to be able to bring James and The Giant Peach back to Bingham with a performance at the brand new Methodist Church in the town centre (voted 'Best Public Building in the East Midlands by the association of Local Authority Building Control). More so as we're celebrating 60 years this year which made our setting even more appropriate!
Thank you to all that came!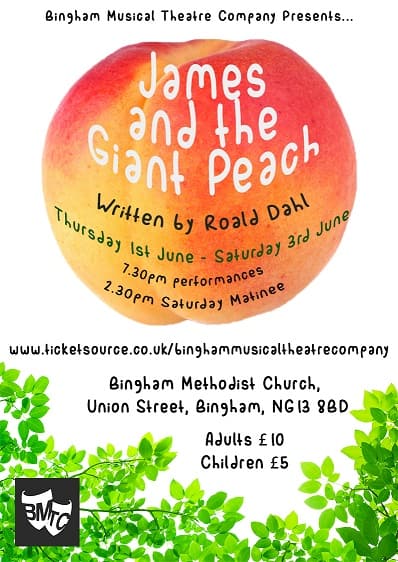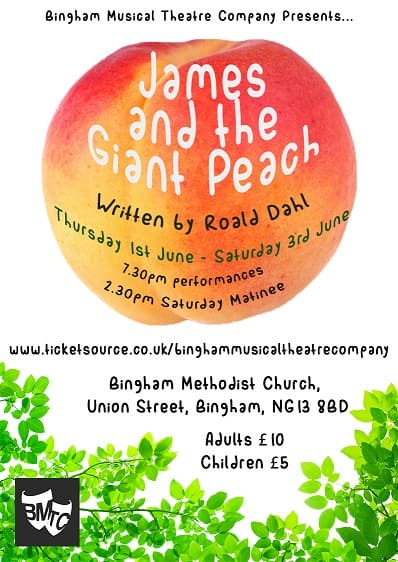 Thank You To All Cast, Crew & Our Wonderful Audience!