Tickets Also Available On The Door
Bingham Methodist Church
19 Needham St
Bingham
Nottingham
NG13 8AE
No paypal account needed
simply check out as a guest & use your debit or credit card.
A dashing prince is hosting a ball and Cinderella would give anything to go, but her wicked stepmother and ugly sisters have other plans. Can Cinderella escape their clutches and, with the help of her Fairy Godmother and best friend Buttons, find true love?

Will the sisters' father, the Baron ever invent something useful or will the debt collectors Borne & Bread catch up with him?

Expect elegant costumes, magnificent scenery, a good dose of slapstick comed, song and dance in Bingham's take on Cinderella. Our traditional family-friendly panto. Prepare to boo, hiss and cheer – oh yes you will! – in this fun-for-all production.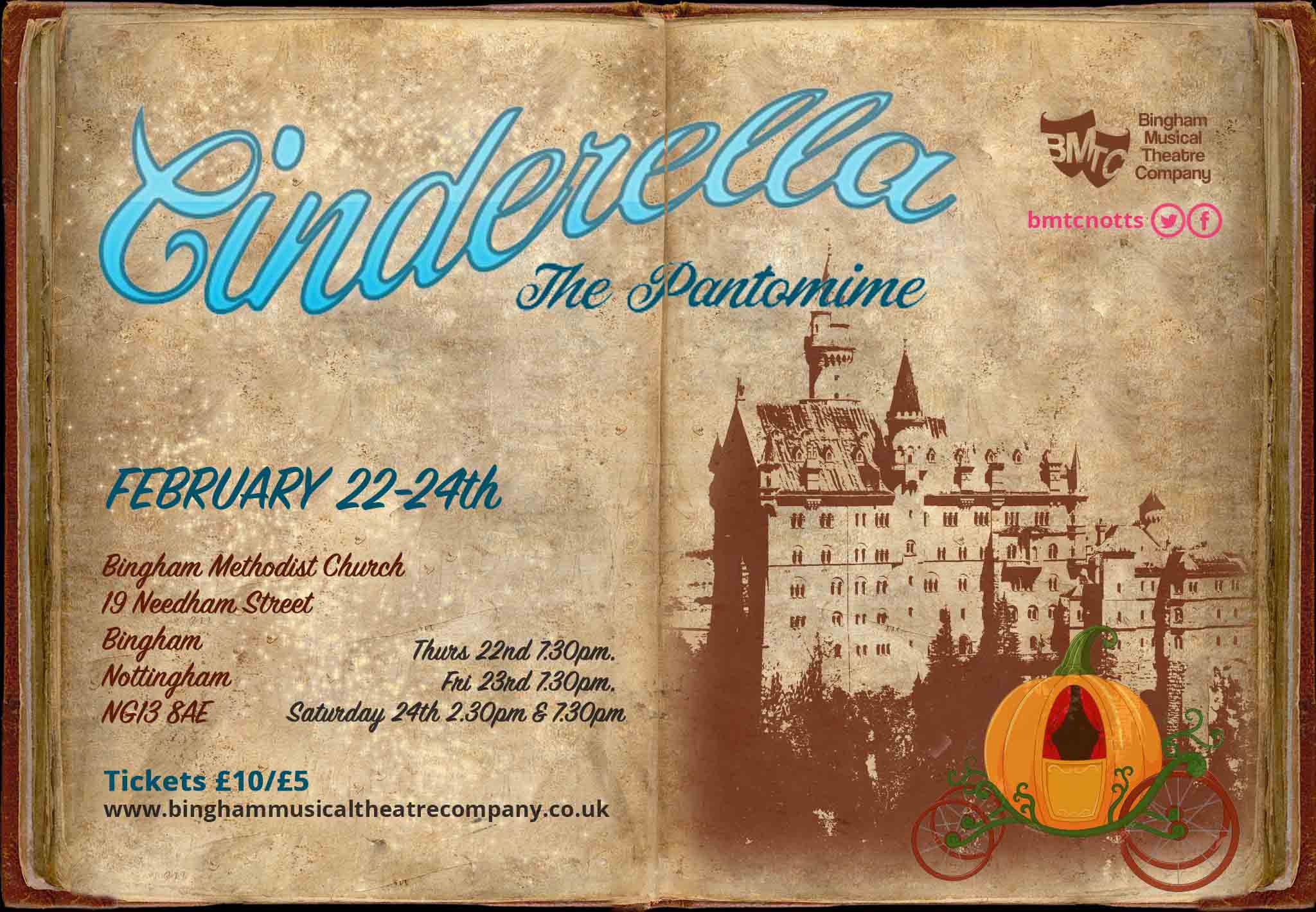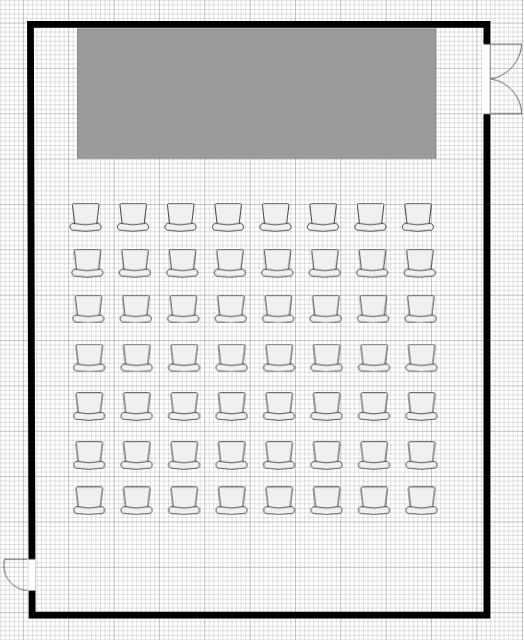 Cinderella: Emma Townsend
Prince Charming: Zoe Stebbings
Buttons: John Stebbings
Dandini: Emily Hudson
Baroness/Wicked Stepmother: Philippa Buchanan
Baron: Arun Hayes
Ugly Sisters: Paul Green and Anthony Alldread
Fairy: Charlotte Heafford
Bourne & Bread: Danica Halsey, Nik Hudson
Herald/Chorus: John Stebbings, Jenny Pike
Chorus: Ashton Coxon, Lizzie Beech, Emma Swatton, Tabitha Hamilton
Director - Graham Buchanan
Set Design & Construction - Philippa Buchanan & Nik Hudson
Choreography – Charlie Buchanan
Costumes – Becky Morley
Props – Alison Blackmore
Musical Composition – Lindsey Thompson & Graham Buchanan
Child Performance Licence/Chaperones – Zoe Stebbings
Light & Sound – Nik Hudson / Cathy Bodman