Tickets Also Available On The Door
Radcliffe British Legion
17 Main Road
Radcliffe on Trent
Nottingham
NG12 2BB
& later in the year at Bingham Methodist Church (Nov 8-9th)
No paypal account needed
simply check out as a guest & use your debit or credit card.
Bingham Theatre's next performance is 'The Suicide Club' a moving one Act play about a real-life local soldier to commemorate 100 years since the end of WW1. The play is based on the diaries of David Polley and was written by Darren Rawnsley (a Lincolnshire playwright and poet) and Alan.C.Mott (a historian and Grandson of David Polley).
Come along to commemorate the soldiers who fought for our country 100 years ago. Re-enactors will be there on selected performance dates (TBA) so you can see what life would have been like for a WW1 soldier with a talk at every show from the grandson of the focal point of our play – Mr Alan.C.Mott You will then see this moving tale brought to life through the cast of Bingham Theatre Company. AND….all of this is included in the same ticket price!
Tickets will be available soon…so get this date in your diary and keep it free for you and the family to learn some British history and enjoy!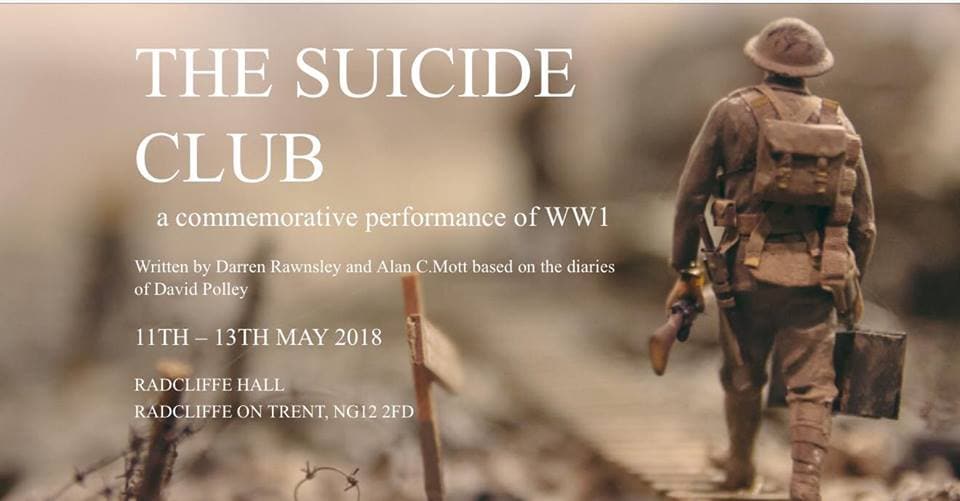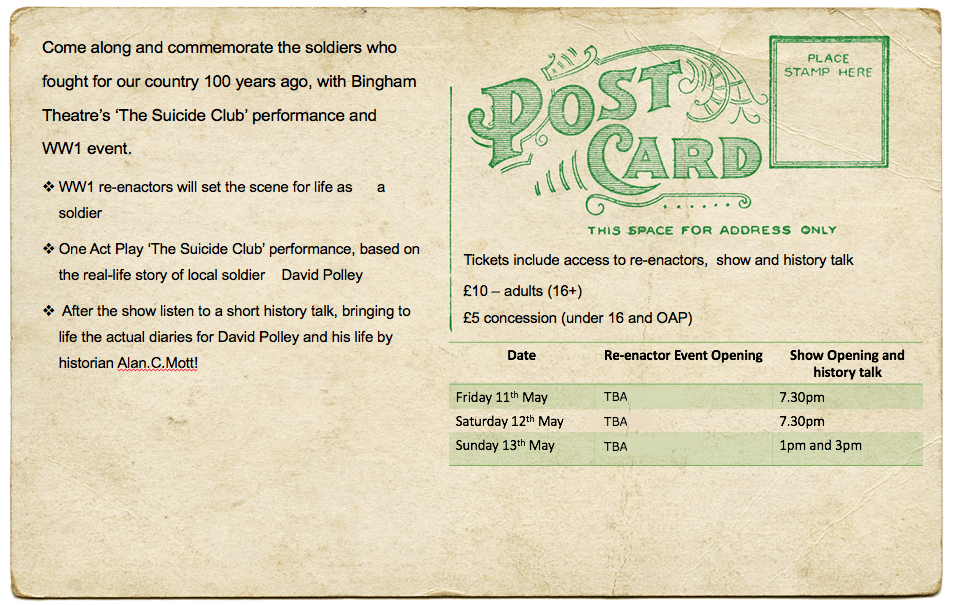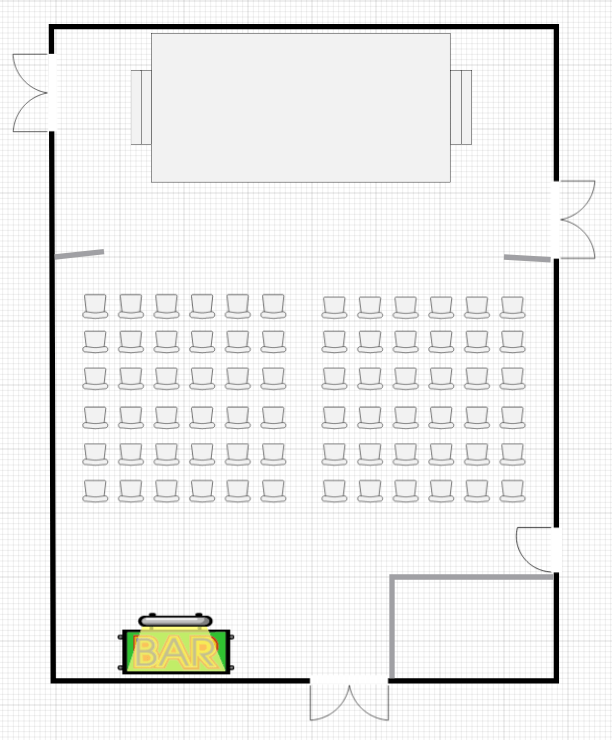 Charley Polley (brother to Polley) - John Stebbings
Company Sergeant Major - Paul Green
Frank (Polley's best friend) - TBC
Bessie Louise Polley (Wife) - Philippa Buchanan
Eileen Polley (girl) - Charlie Buchanan
Eileen Polley (woman) - Alison Blackmore
Jean - Abi
Margaret - Zoe Stebbings
Corporal - Emily Hudson
Sergeant - John Stebbings
Officer in Charge - Lindsey Parr
Edith Smith WPC, Police Sergeant - Lindsey Parr
Shirley - Emily Hudson
Maud - Abi
Betty - Zoe Stebbings
Barman (Sam) - Paul Green
Director: Darren Rawnsley
Producer: Nik Hudson
Technical: TBC
If you have any questions regarding booking, the venue or disabled access please get in touch. We also sell a number of tickets on the door at every event should you miss out online. Online tickets sales close 2 hours before each showtime. Come and join the fun!