Amateur Dramatics Nottingham
Bingham Musical Theatre Company was founded in 1957. We rehearse at the Radcliffe-on-Trent British Legion every Thursday evening and nearer to the show hold additional rehearsals in various other local venues. We are a small, friendly amateur group that welcomes people to join!
Come and join us!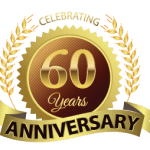 Fun for all the family...
With the tools, props and scenery that the Bingham Musical Theatre Company had at their disposal, they turned out a wonderfully entertaining show for all the family
We are always welcoming new members on or off stage to our family-friendly group of people, with an active social calendar. Come along and join us!
dancing | singing | acting | costumes | lighting | scenery | props | front of house | back stage crew | prompt | directing | producing | marketing & PR | choreography | admin & welfare | making tea!