A Midsummer Nights Dream (2016)
Four Athenians run away to the forest only to have Puck the fairy make both of the boys fall in love with the same girl. The four run through the forest pursuing each other while Puck helps his master play a trick on the fairy queen. In the end, Puck reverses the magic, and the two couples reconcile and marry.
64 Sports Bar (Now 'The Radcliffe')
Shelford Road
Radcliffe on Trent
Is there some information you could help us with here? We'd love to hear from people who have been involved in past shows and would love it even more if you had some photos! Contact
[email protected]
if you think you can help.
Awaiting information (or possibly lost to the depths of time)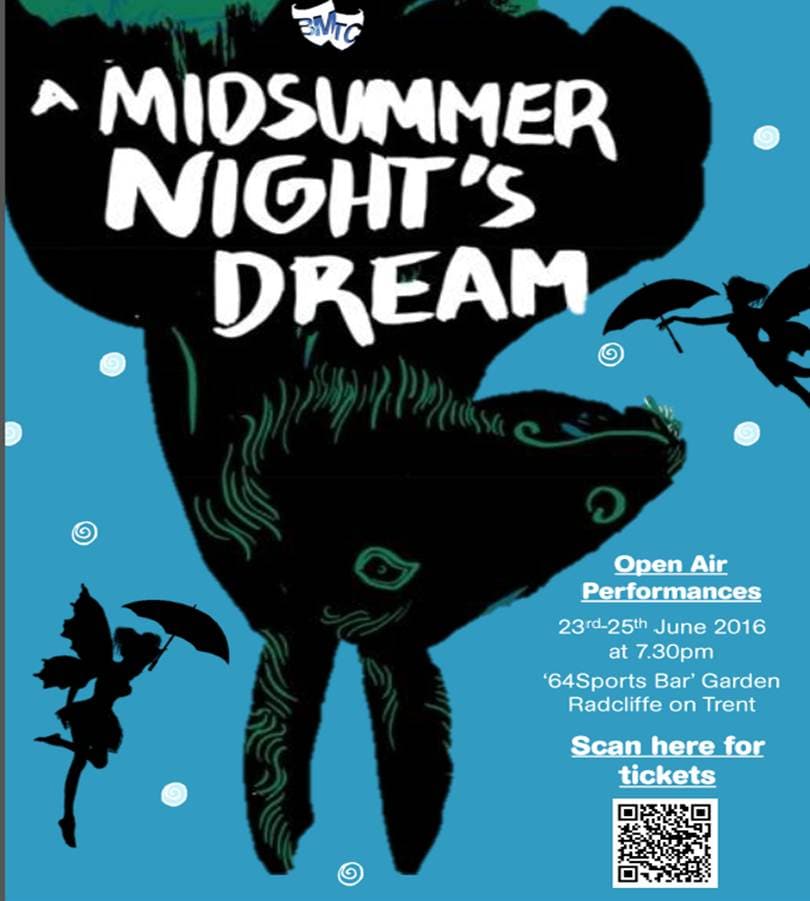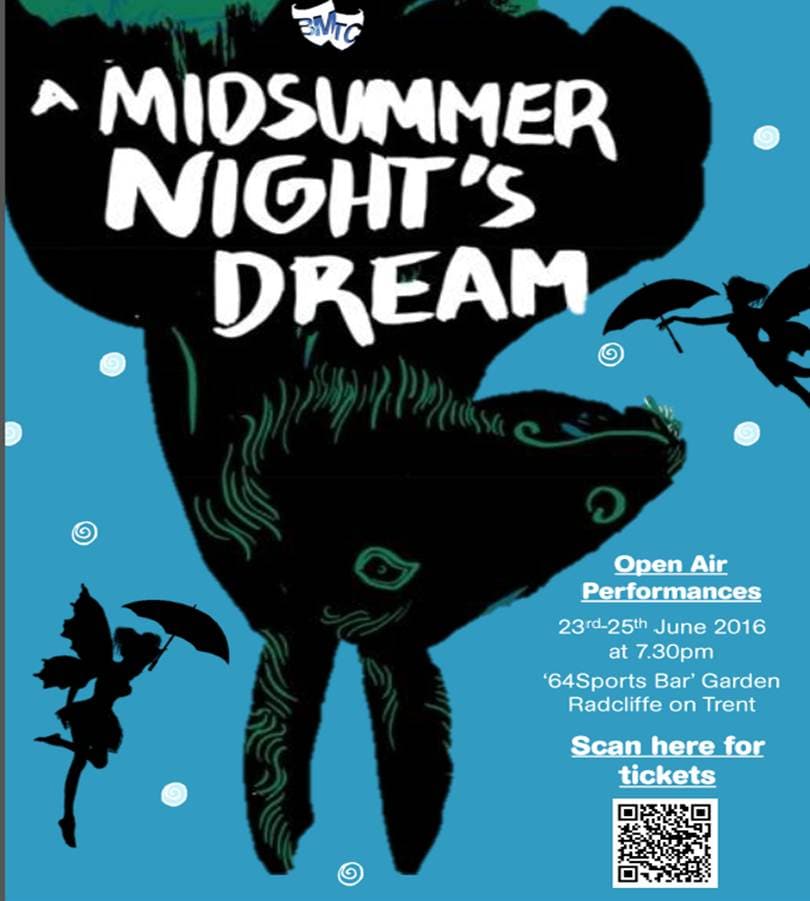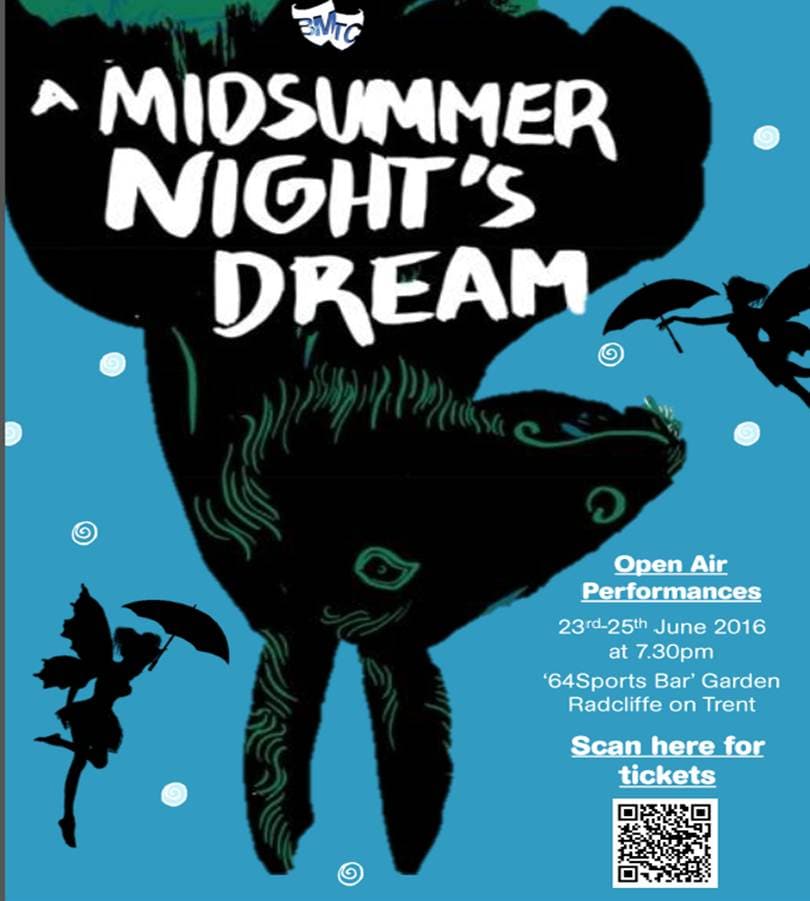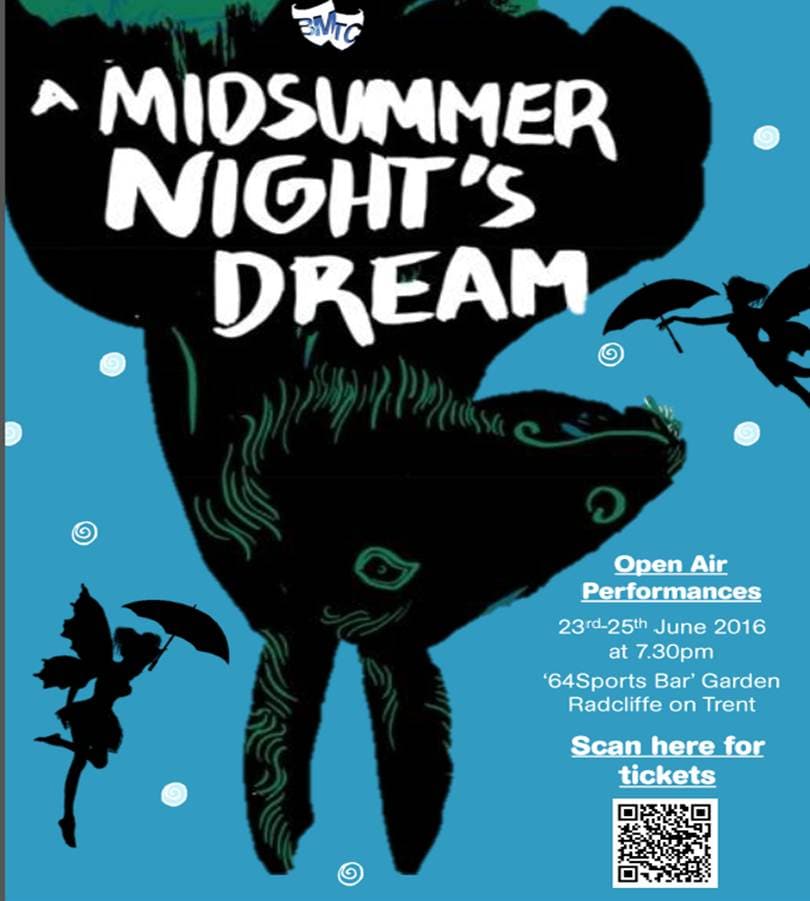 Production may contain flashing lights, strobe light effects, smoke and or loud noises.
If you are sensitive to any of these, please choose one of our relaxed performances which are adjusted to accommodate additional needs.
There is a bar serving alcoholic and soft drinks from 6.30pm and during the interval. A range of snacks and ice creams is also available.
Programmes are currently free.
Photography is allowed but please avoid using a flash as this can distract our performers.