60th Anniversary Performance (2017)
An evening of song, dance & performance celebrating 60 years of BMTC. A truly magical show with something for everyone, exploring some of the past, present and future shows and bringing theatre to life.
Radcliffe Hall British Legion
Main Road
Radcliffe-on-Trent
Nottingham
NG12 2BB

LAST TICKETS £7+booking fee
Is there some information you could help us with here? We'd love to hear from people who have been involved in past shows and would love it even more if you had some photos! Contact
[email protected]
if you think you can help.
Awaiting information (or possibly lost to the depths of time)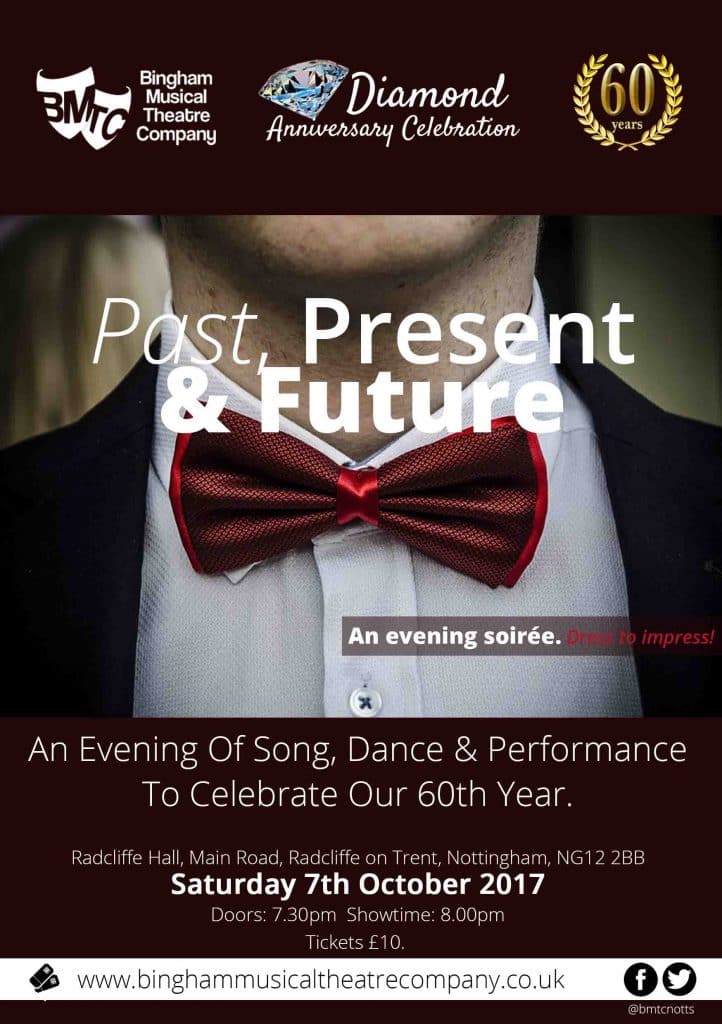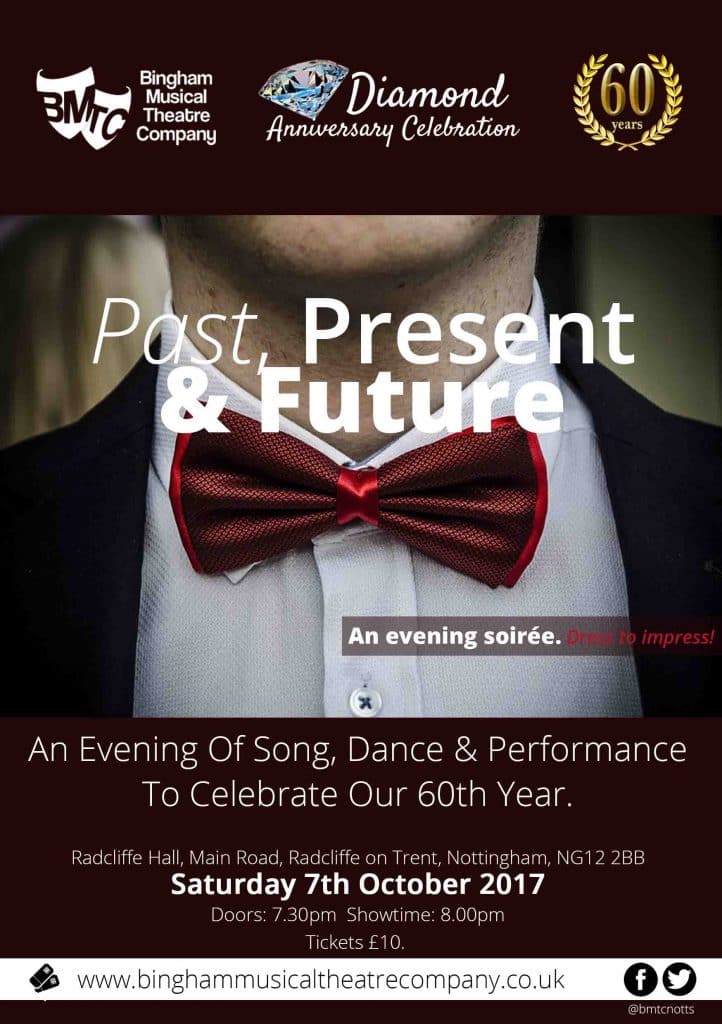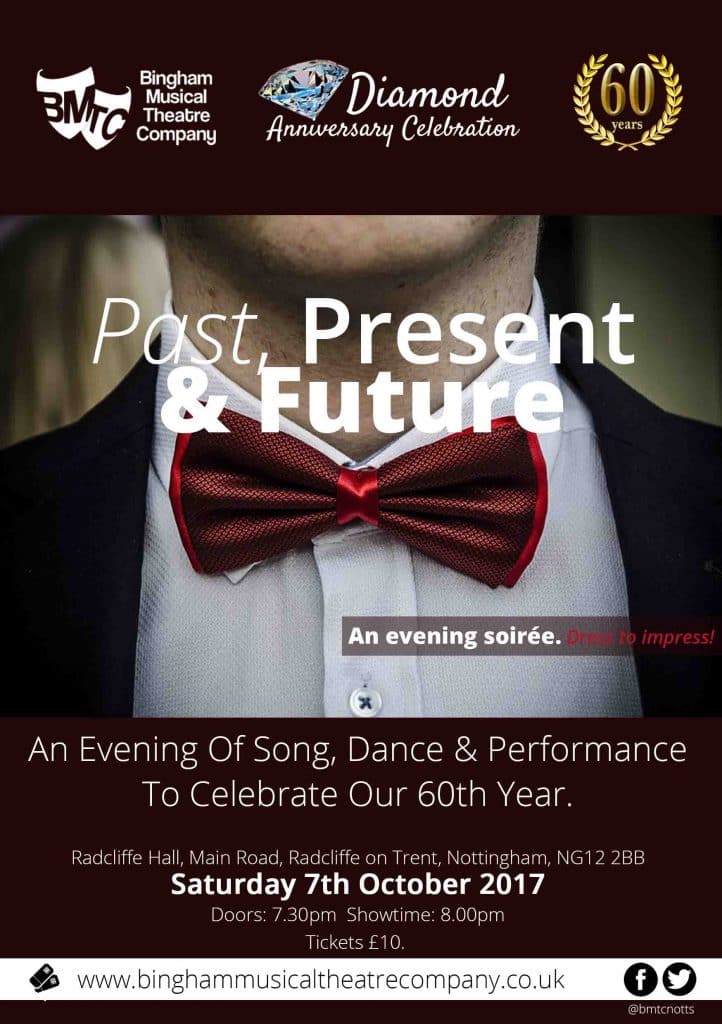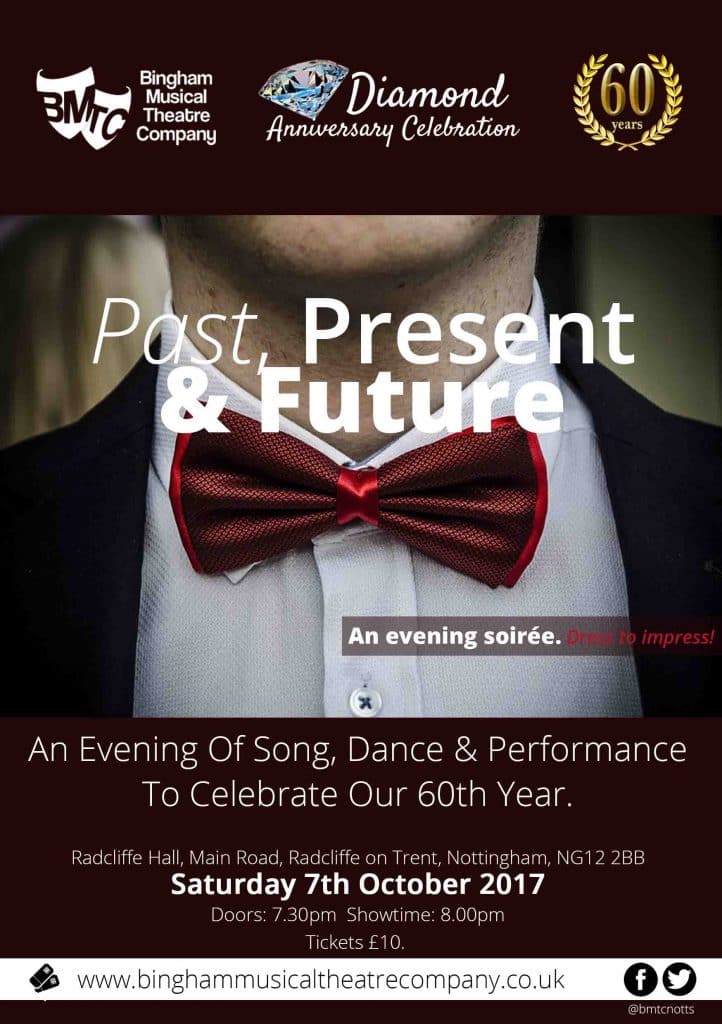 Show Dates: 7th October 2017, Doors 7.30pm. Showtime 8.00pm.
Production may contain flashing lights, strobe light effects, smoke and or loud noises.
If you are sensitive to any of these, please choose one of our relaxed performances which are adjusted to accommodate additional needs.
There is a bar serving alcoholic and soft drinks from 6.30pm and during the interval. A range of snacks and ice creams is also available.
Programmes are currently free.
Photography is allowed but please avoid using a flash as this can distract our performers.