Tickets Also Available On The Door
Orston Village Hall Lombard St, Orston, Nottingham NG13 9NG
No paypal account needed
simply check out as a guest & use your debit or credit card.
BMTC are proud to present Oscar Wilde's best and most well known play The Importance of being Earnest. A trivial comedy for serious people that looks at the foolishness and frippery of the upper classes.
Two bachelors get tangled up in a web of lies as they try to win the hearts of the girls they love. When their lies catch up with them they both have some serious explaining to do. Will the girls accept their explanations and forgive them? Will they manage to work through their own issues? and will their marriages be approved or will the handbag scandal prove too much?
This classic tale of love, lies and mistaken identity is not to be missed.
Adam Worton as Jack Worthing
Bertie Black as Algernon Moncrieff
Jessica McLean as Gwendolyn Fairfax
Natalie Webster as Cecily Cardew
Astrid Moules as Lady Bracknell
Anthony Alldread as Dr Chasuble
Karen Richards as Miss Prism
Paul Green as Lane, the butler
Emma Townsend as Merriman, the maid
Want to see more?
View more of our productions, past and present
As a charity, we're always looking for ways to engage more local businesses and help them promote themselves too. If you are interested in an advert either on our website, facebook or in a programme, prices start from £10.
Email bmtc@hotmail.co.uk for info!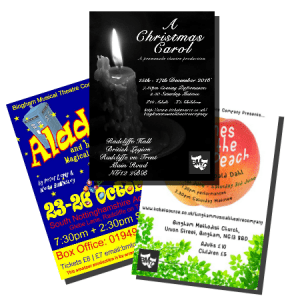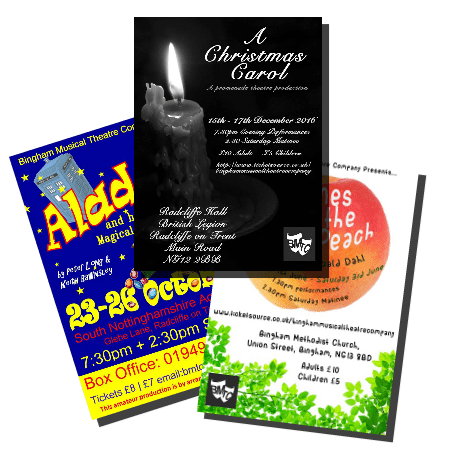 Were you in a previous show?
Send us your photos!
We're re-building our archives and would love to hear from people who have been involved or have had family members previously involved in either Bingham Musical Theatre Company, or it's former title Bingham Operatic Society.
Our team would be grateful if you have any information to help us fill our pages with wonderful memories, photos and stories of any shows you have seen or been involved with, prior to around 2012.
The picture archive we have is limited to our current committee's involvement, however we're aware there have been many talented people before us and really want to bring some of those past shows back to life!
Please get in touch if you have any photos - we would be happy to help you scan any printed ones for display on our website.